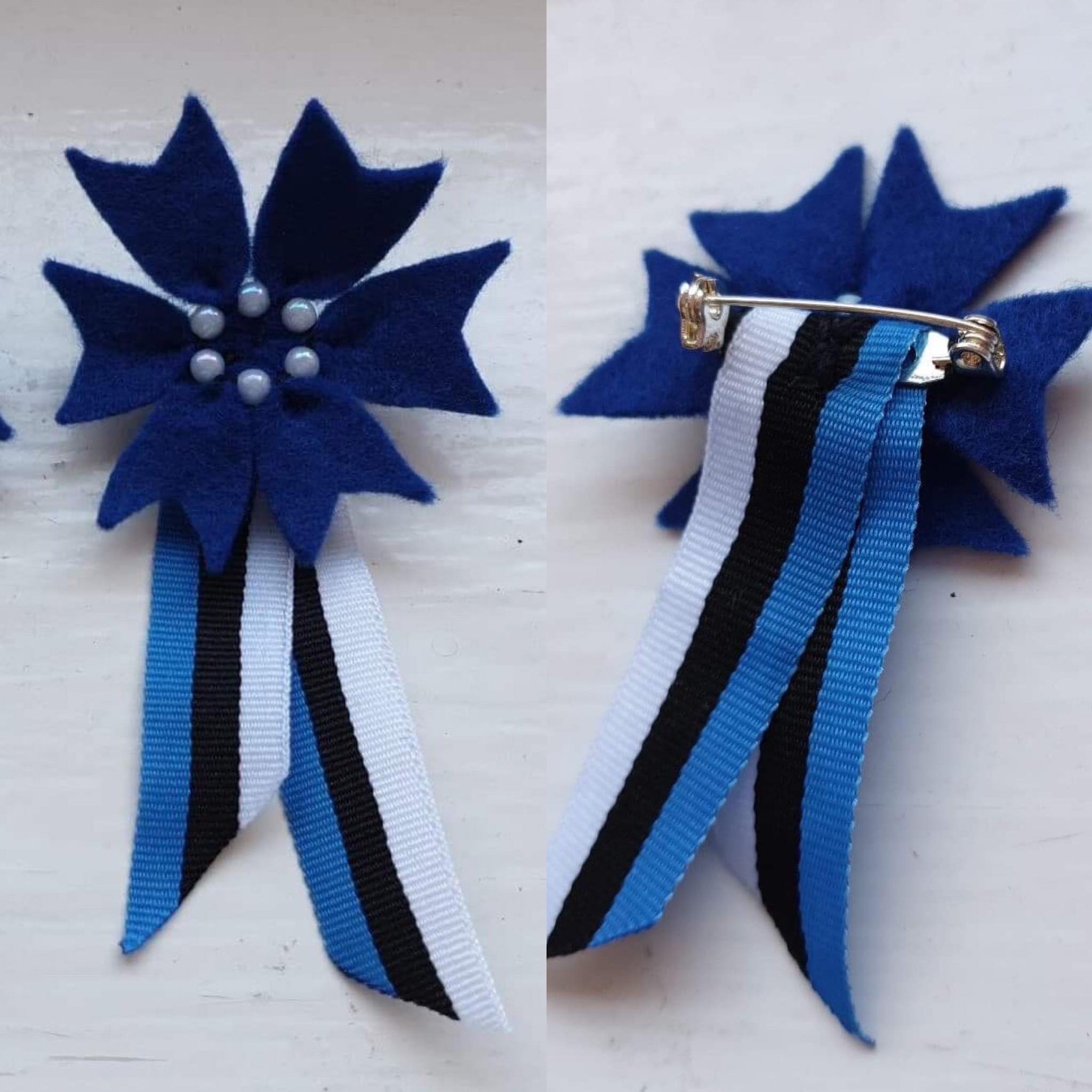 Patriotic Cornflower Brooch
with Blue-Black-White Ribbons
3 € / £
Handmade patriotic brooch.
Cornflowers are made from felt and decorated with pearls. Estonian flag coloured ribbons add the festive effect.
Cornflowers average diameter is 4,5 cm and ribbons length 4-5cm.
Possible to order different sizes of cornflowers and different width and length ribbons.
Every purchase supports Estonian events abroad.
Discount will be added if buying in bulk.
Postage 1,5 £/€ will be added.
To order please write form below or to our email info@estonianfolks.com
We will contact You as soon as possible!
Thank You!